Sampling biological particles in the air has just gotten easier and more reliable.
The slit-to-agar sampling instrument has long been the standard benchmark for biological aerosol sampling. As an active monitoring impaction aerosol sampler, Amtech's slit sampler provides the high quality results that you can count on. The slit sampler collects airborne microorganisms through a high accuracy slit onto standard 150mm agar plates, and is effective in many different applications, including defense, R&D, medical, food, and pharmaceutical.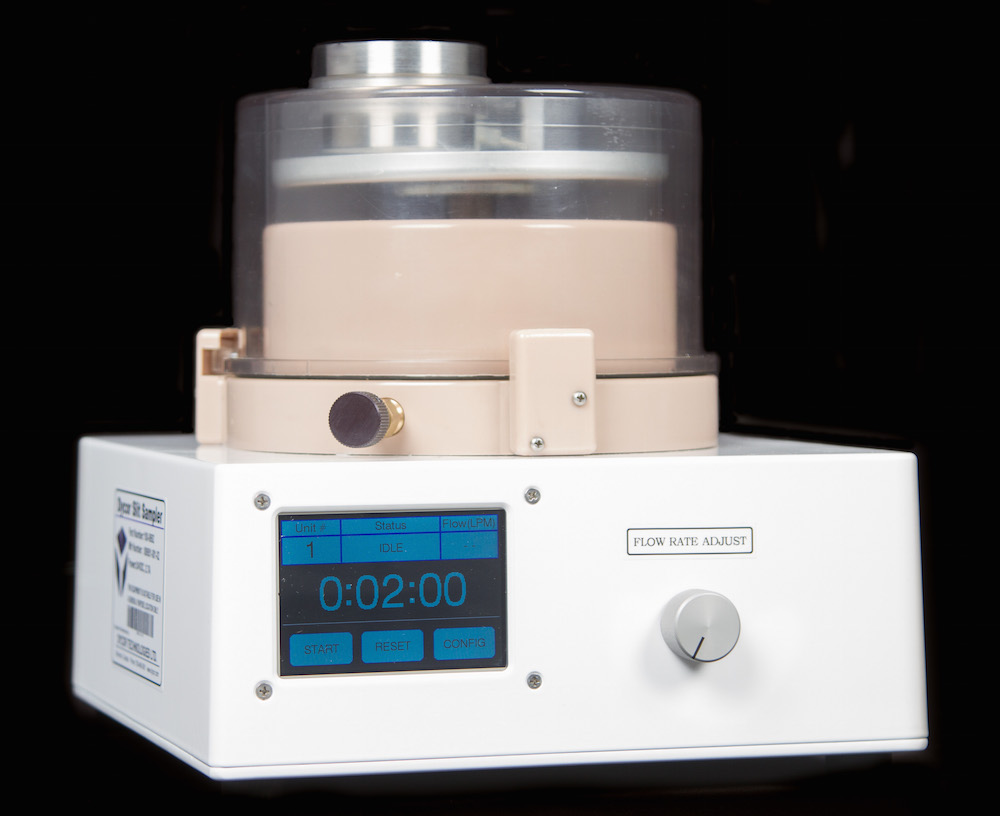 The Amtech Slit-Sampler was designed with over 20 years of experience in providing test and evaluation equipment and services for field, chamber and laboratory environments, to provide improved functionailty and usability over previous generation samplers. Our goal was to leverage our experience working with these devices into the design and manufacture of the most reliable and user-friendly slit sampler ever produced.
Key Features of the Amtech Slit Sampler
Ruggedized design
Utilizes standard 150mm agar plates
Simple and robust for reliability and easy field repair & maintenance
Easy to clean
Calibrated flowrate/fault sensor
Touchscreen display for local operation and programming
Remote controllable and programmable with 2-way communication via computer
Configurable over a wide range of sampling times
Adjustable flowrate
Automated sequencing and simple interconnection of multiple slit samplers without computer
Backwards compatible interface for installations currently using obsolete/discontinued slit samplers
Optional integrated pump and battery box can be supplied for turnkey operation in remote locations
Technical Specifications
Flowrate
15 – 50 LPM, includes flow measurement and fault sensor
Sample Time/Rotation Period
30 seconds – 2 hours
Alarms/Messaging
Touchscreen display provides audio and visual indications
identifying both normal events and fault incidents
Remote Alarm
Dry contact trigger to initiate remote events or alarms
Remote Communication
Full 2-way communications using Slit Sampler
control software (optional) Backwards compatible as drop in replacement for
obsolete previous generation samplers Communication interface supports integration into
third party or customer developed software
Shunt Valve
Allows automated remote switching between multiple
samplers using single vacuum source, Protects vacuum source during standby periods of remote operation
Physical Dimensions
Weight: 4.6 kg; 10.1 lbs (without power supply)
Length: 32 cm; 12.6 in
Width: 25 cm; 9.8 in
Height: 26 cm; 10.2 in
Power Supply Requirements
100 – 240 V, 50/60 Hz Universal Input
24VDC @ 2.7 Amps Maximum Output (included power supply)
Request a Quote for the Amtech Slit Sampler