Amtech's XMX-102 is a continuous batch high volume bioaerosol sampling system, capable of collecting up to 102 samples in less than 20 minutes. Each sample can be collected for a minimum of 10 seconds or as long as 10 minutes, and is fully customizable, to provide a sample length fitted to each unique application.
A simple user interface allows for operation in MOPP gear, and several remote control options exist, including dry contact, an Ethernet interface, and an RS-485 interface. The unit can be operated from a web interface, and a stand-alone software package is available for multiple unit control.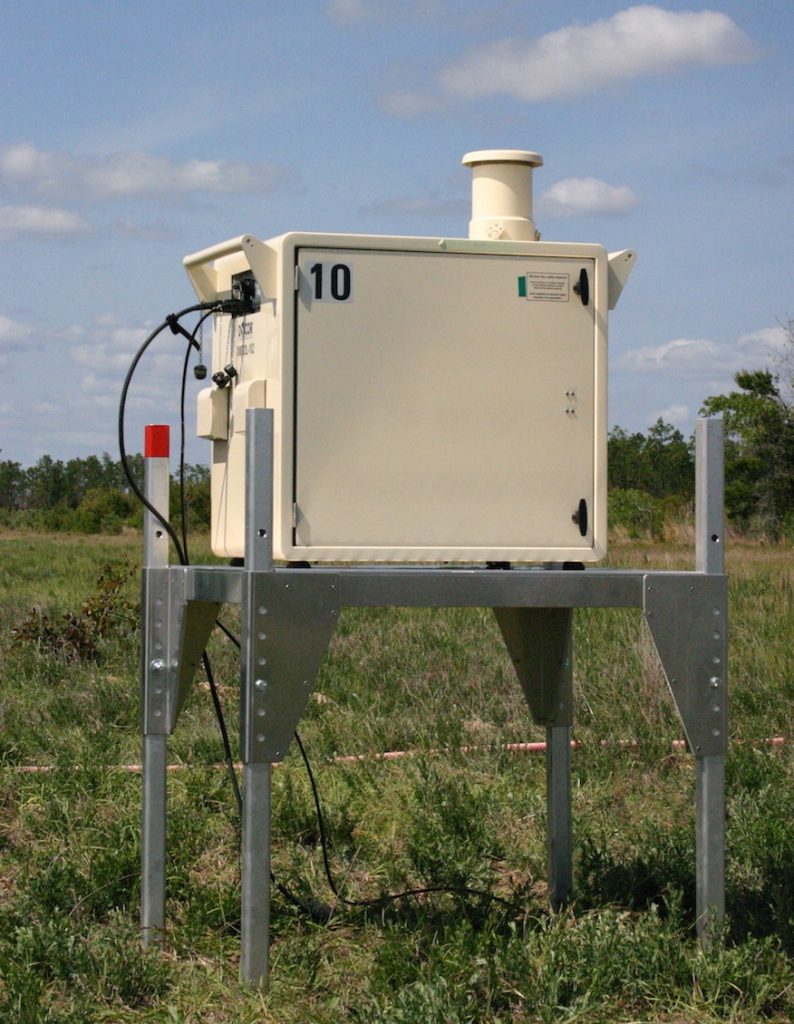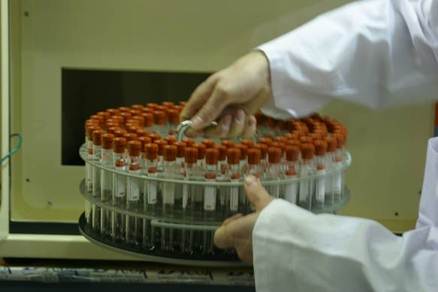 The bioaerosol sampling vials are sterile 15ml BD Vacutainer glass serum tubes that are readily available as a low cost standard lab consumable. The vials are sealed and are intended for one-time use. Minimal human interaction results in fewer contamination issues, and simplifies field collection procedures. The included tray with carrying handle allows for simply installation, removal, and transportation between the lab and the collection point. The XMX/102 bioaerosol sampling system includes all self-contained fluidics and a built in decontamination cycle to minimize cross-contamination between runs.
Specifications of the XMX/102 Bioaerosol Sampling System
| | |
| --- | --- |
|  Sample Time |  10 seconds to 10 minutes |
|  Maximum Dead Time Between Samples |  1 second |
|  Maximum Carry Over |  10% – reduced with additional decontamination cycles |
|  Maximum Number of Samples Per Run |  102 |
|  Starting Sample Volume |  10 ml |
|  Operating Temperature Range |  1ºC to 40ºC |
|  Rain Resistance |  MIL-STD 810F |
|  Sampling Flow Rate |  530 SLPM |
|  Power Consumption |  1200W |